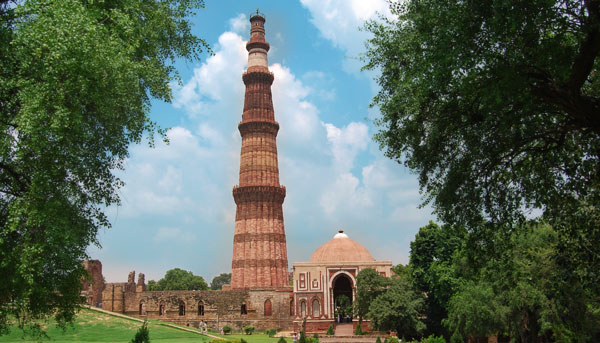 QUTUB MINAR
Qutab Minar is among the most popular historical attraction in the city of Delhi. Built by Qutub-ud-din-Aibak, the first Mughal emperor of Delhi, in 1193, it is believed to be the tallest brick minaret in the world with a height of 72.5. This UNESCO World Heritage Site is a part of the Qutab Complex and the best example of Indo-Islamic architecture. It has 5-stories and a tower-like structure.
The first three stories of it were constructed using red sandstone while the top two stories were made up of using marbles. Another great feature of this marvelous structure is that each storey has a balcony with it. Qutub Minar is located in the Mehrauli of Southwest district.
INDIA GATE
Delhi has no shortage of tourist attractions with historical importance. India Gate is one such tourist spot in this vibrant city designed by Sir Edward Lutyens in 1931. Located in Rajpath, this beautiful monument is earlier known as "All India War Memorial" and it looks amazing at night under the lights.
This structure was built for commemorating the soldiers of the Indian Army who lost their lives during the First World War and in the Third Anglo-Afghan War. The names of approximately 13300 soldiers including several officers and soldiers from England are displayed on this gate. The ceremonial Republic Parade conducts every year in front of India Gate is a prestigious event.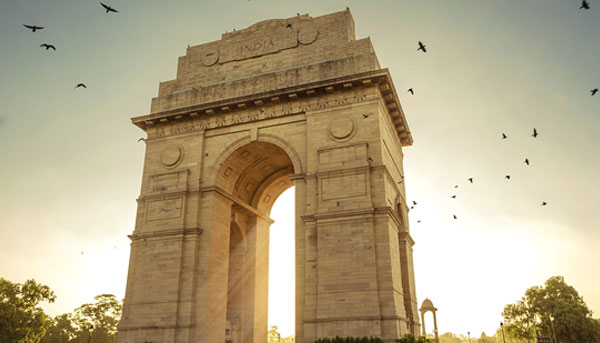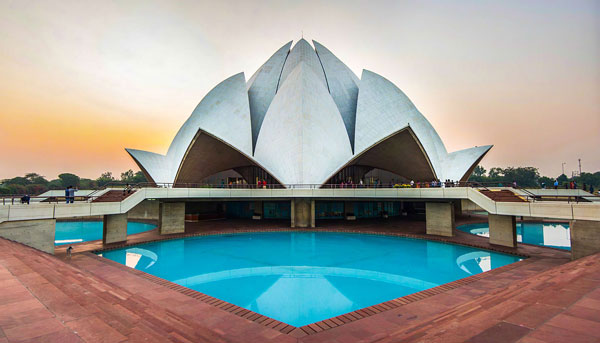 LOTUS TEMPLE
The Lotus Temple is another must-visit tourist place in Delhi. The main attraction of this temple is its lotus flower-like structure and travelers to Delhi visit this architectural marvel to enjoy its beauty and serenity. The symbol of the lotus is common for religion like Hinduism, Buddhism, Jainism, and Islam and this temple is open to everybody irrespective of their caste or religion. This elegant structure is located near Nehru Place and travelers can easily reach this shrine from the Kalkaji Mandir metro station.
RED FORT
The historical Red Fort draws travelers with its brilliant architectural charm. Built by the renowned Mughal Emperor, Shah Jahan, who also built the marvelous Taj Mahal of Agra, this stunning structure is a combination of Indian, European and Persian art and architectural styles. Built in 1638, this magnificent monument symbolizes the period of Mughal rule in the country.
The walls of Red Fort have 33 m high strong enough to face any attack from enemies. This fort houses several museums and visiting them takes you to a period of Mughal Era. Red Fort is a UNESCO World Heritage Site and now managed by the Archeological Survey of India.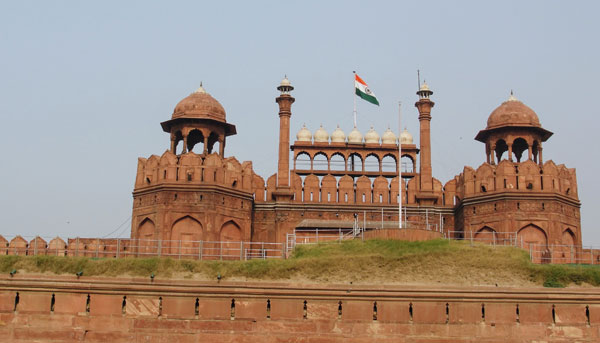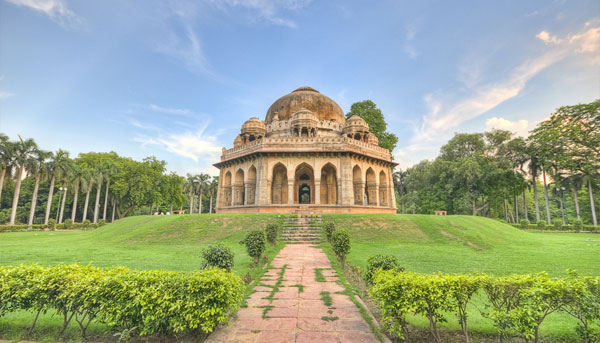 LODI GARDEN
Visit the lovely Lodi Gardens if you want to spend some peaceful time away from the hustle and bustle of the city. This beautiful picnic spot in Delhi was built by the Sayyid and Lodhi rulers in the 15th and 16th century. The National Bonsai Park inside this garden draws many people. Pay a visit to this marvelous garden for some refreshing time away from the crowd.
JAMA MASJID
Visiting this largest mosque in India shall be a mind-blowing experience because of its awe-inspiring architecture. It is one of the main worship places for Muslims. Jama Masjid is another great example of the beauty of Mughal architecture. This captivating structure was also built by the famous Mughal emperor Shah Jahan. This mosque has two minarets, four towers, and three gates.
The courtyard of this mosque can carry more than 25000 people at a time. Apart from Muslim devotees, many tourists also visit this mosque to enjoy its amazing architecture. Jama Masjid is located in Old Delhi and people can reach there from ISBT Kashmere Gate and Old Delhi railway station on foot. The best time to visit this mosque is during the morning hours because there will not be too much crowd at this time.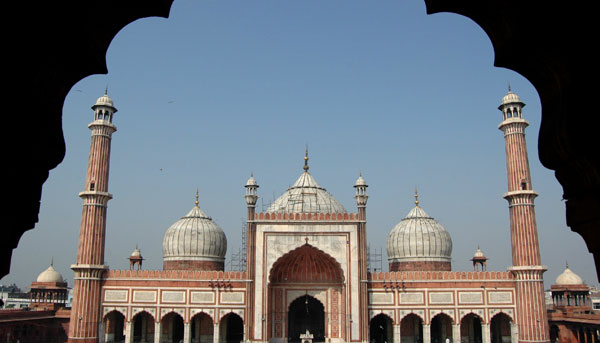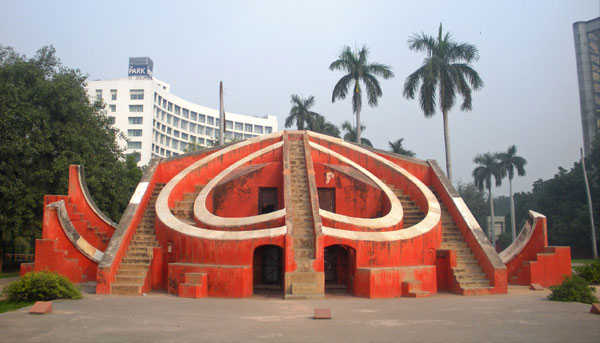 JANTAR – MANTAR
Jantar Mantar is an astronomical observatory located in Connaught Place. It is one of the five observatories built by Sawai Jai Singh II, the Maharaja of Jaipur. The masonry instruments of this tourist spot can trace the path of the astronomical universe. This tourist spot is open for public from 10 am to 6 pm and its entry is completely free.
HUMAYUN TOMB
Designed by Murak Mirza, a Persian architect, Humayun Tomb is another must-visit monument in Delhi. This first garden tomb in the country on the banks of River Yamuna was built in 1570. It is a marvelous 140 ft high tomb with a dome at the center. Travelers to Delhi do not forget to include this stunning UNESCO World Heritage Site in their travel itinerary.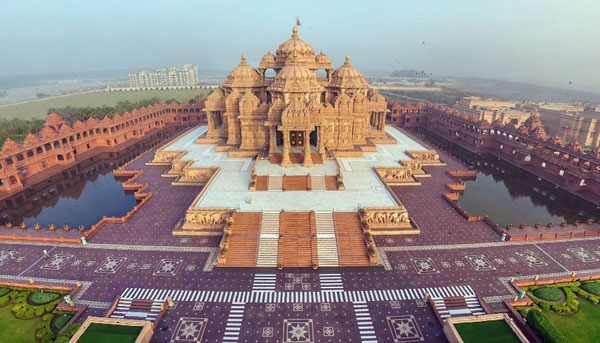 AKSHARDHAM TEMPLE
Mind-blowing architecture is the prime attraction of the Swaminarayan Akshardham temple in Delhi. Built in 2005, it is a cultural and spiritual campus in this capital city. This 141 ft high and 316 feet wide temple is adorned with 9 domes, numerous pillars and nearly 20000 images of sadhus and acharyas. Made up of using sandstones from Rajasthan and Carrara marbles from Italy, the walls of it are explicitly carved with images of deities, flora, and fauna. You can enjoy the eye-catching musical fountain show if you visit the temple in the evening.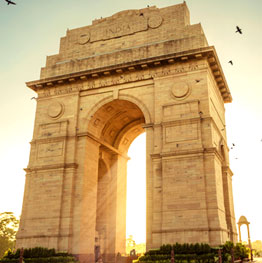 11 days
This tour consist the most amazing cities of Rajasthan that you will explore wit...