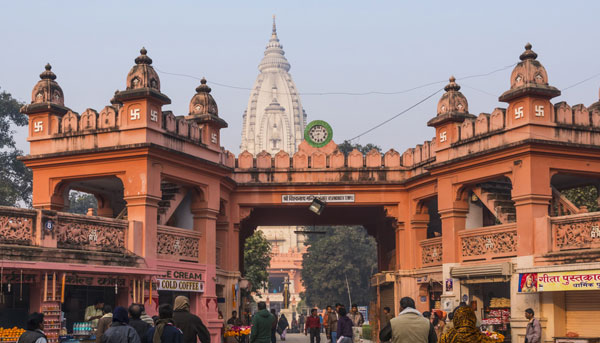 KASHI VISHWANATH TEMPLE
Kashi Vishwanath Temple is a major tourist site in Varanasi that attracts travelers with its magnificence and splendor. Dedicated to Lord Shiva, this beautiful temple is a favorite pilgrim center for followers of Hinduism. It is believed to be built more than 1000 years ago and destroyed in 1669 due to the invasions of Mughal Emperor Aurangzeb. Maharani Ahalya Bai Holkar of Indore rebuilt it in 1778.
Maharaja Ranjit Singh of Punjab contributed 1000 kg of gold in 1839 for plating the domes of the temples. Vishwanath Temple is also known as the Golden Temple because of its golden spires. This temple enshrines one of the 12 Jyotirlingas of Lord Shiva and devotees believe that watching the jyotirlinga inside the temple shall be a soul-purifying experience.
NEW VISHWA NATH TEMPLE
The New Vishwanath temple is another attraction in Varanasi which fascinates travelers with stunning architecture. Also known as Birla Temple, it is made up of white marbles. It is part of a temple complex in the premises of Banaras Hindu University (BHU). The New Vishwanath temple locates in the main floor of this complex. Text from Gita adorns the walls of this temple. You can see seven temples in this complex including the shrines of Lakshmi Narayan and Goddess Durga.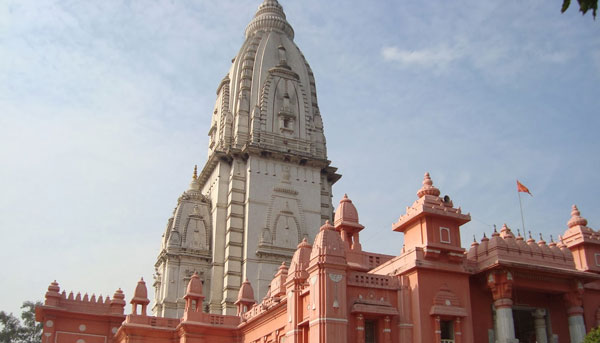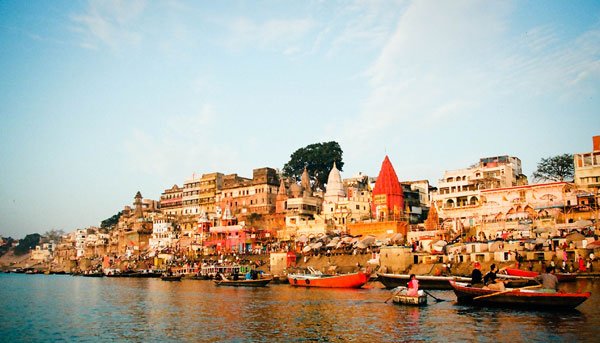 RIVER GANGES
River Ganges is a favorite pilgrim spot for the believers of Hinduism as they have the faith that taking a dip in this holy river can wash away their sins. Many followers of this religion gather on the banks of River Ganges especially during the Kumbh Mela to take a dip in the chilly waters of it during this auspicious time in order to wash their sins. Kumbh Mela is a massive religious gathering in the world.
Travelers to Varanasi prefer to include the River Ganges in their travel itinerary even if they do not want to take a dip in its holy river. It shall be interesting for them to take a walk along its banks for watching spectacular views. They can enjoy marvelous views if they plan a boat ride through the river especially during the sunrise or sunset.
MANIKARNIKA GHAT
Manikarnika Ghat is a must-visit place during your trip to Varanasi. This holy Ghat is famous as continuous cremation taking place here. Travelers love to visit this destination as they can view life from a different perspective after visiting this large cremation ground.
People belonging to the Hindu religion wish to cremate their dead body here because of their belief that their soul may get salvation by cremating their bodies here. Many people reach this Ghat in their old age as they believe that death may be painless if it occurs at Manikarnika Ghat. Add this place to your itinerary to Varanasi for a unique travel experience.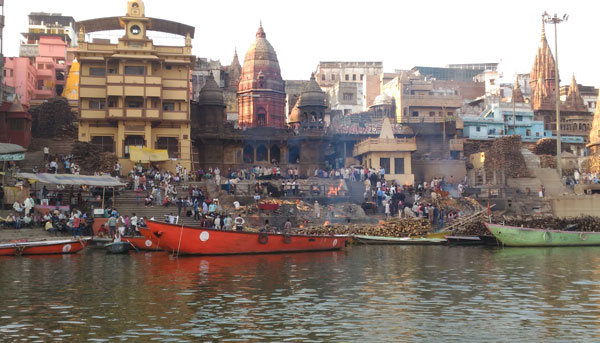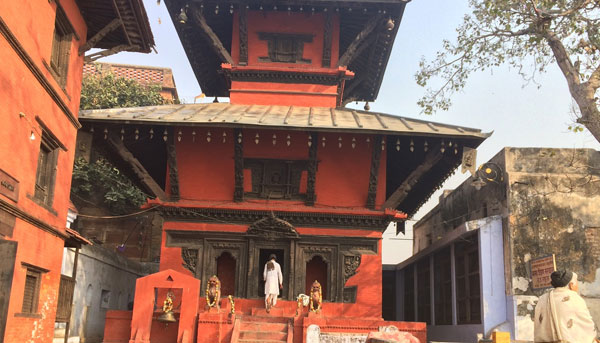 KATHWALA TEMPLE
Built by a King of Nepal, the beautiful Kathwala Temple draws travelers with its eye-catching woodwork and exquisite architecture. Since it is believed to be built by a Nepali King, this temple is also known as Nepali Temple. Each visitor to the temple gets fascinated by the intricate wood carvings of this temple.
Located in the Lalita Ghat, this temple is a fine example of the architectural brilliance and taste of the rulers of Nepal.
TULSI MANAS TEMPLE
Tulsi Manas is a popular temple in Varanasi with unique Shikhara style architecture. It named after the famous saint-poet Tulsi Das. Built in 1964, this temple locates next to the beautiful Durga temple. The walls of this white marble temple adorn with text from the Ramcharitramanas written by Tulsi Das. You can include this temple also in your travel itinerary to Varanasi.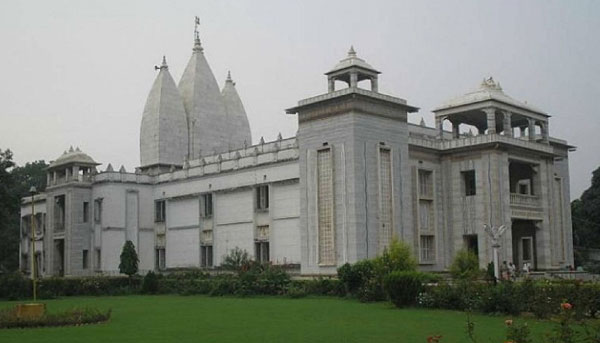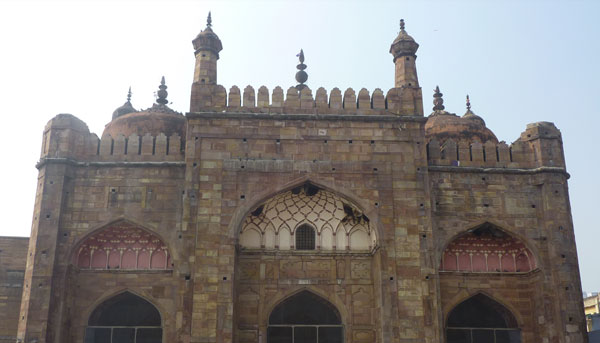 ALAMGIR MOSQUE
Alamgir Mosque is a beautiful piece of architecture located on the bank of River Ganges at the Panchganga Ghat. This mosque is a significant tourist attraction in the famous religious city of Varanasi. It shall be interesting to watch this stunning mosque which is the right blend of Mughal and Hindu architectural styles. Travelers can enjoy picturesque views also by visiting this mosque. Alamgir Mosque is truly a stunning piece of architecture worth visiting during your Varanasi holidays.
POPULAR GHATS IN VARANASI
There are more than 100 Ghats in Varanasi and most of them have special importance in Hindu Mythology. Ghats are the places on the banks of rivers with steps that lead down to the water. Enjoying a walk along the ghats in this holy city shall be a fascinating experience. Manikarnika and Harishchandra ghats are mainly for cremation purposes. But people use other ghats in Varanasi for puja rituals and bathing.
The River Ganges meets the River Assi at the Assi Ghat while Darbhanga Ghat is a favorite spot for photographers. Scindhia Ghat fascinates travelers with its peaceful and picturesque ambiance. Some of the other popular ghats in this holy city include the Dasaswamedh Ghat, Manmandir Ghat, Shivala Ghat, Tulsi Ghat, Ahilyabai Ghat, Darbhanga Ghat, Causatthi Ghat, Rana Mahal Ghat and Lalita Ghat.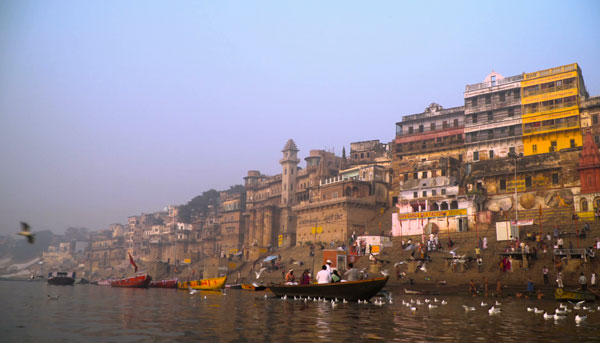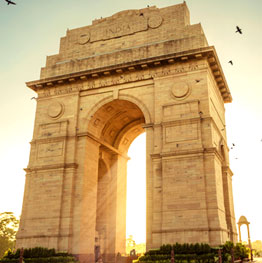 11 days
This tour consist the most amazing cities of Rajasthan that you will explore wit...